Theodor Herzl als Mosje, Ephraim Moses Lilien
New insights in Zionism
Six thinkers who shaped Israel
In the series of lectures New insights in Zionism, we will examine the responses of Jewish thought to the challenges of the modern world. The encounter with profound change in social and political conditions provoked a reexamination of old paradigms which where the foundations of Judaism for centuries.
The thinkers and writers whose works we will read have committed themselves to find new ways of giving meaning and direction to modern Jewish life thus approaching the past from the perspective of the present.
Their achievements, dialogue and disagreements are very stimulating efforts to address issues with which the Jewish people still struggles.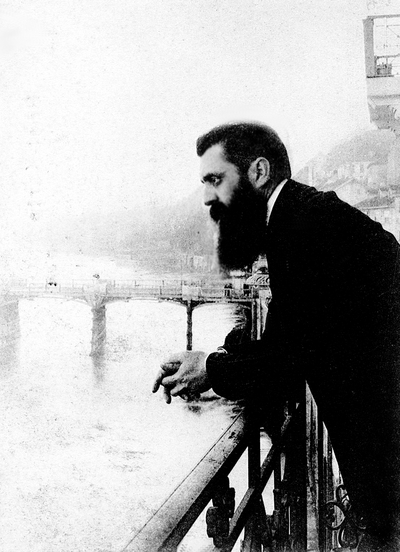 15 december 2021: Argentine or Palestine? Or: Was Herzl a Zionist?
The first lecture will be dedicated to Theodor Herzl, the founder of Zionism.
In this meeting we will use reading excerpts from The Jewish State and Herzl's utopia Altneuland.

Through The Jewish State we will refine Herzl's analysis of modern reality, the place of Jews within it and his argument to why these lead to a burning need for a Jewish state.
In Altneuland we will accompany Herzl to an imaginary visit to the Jewish Society. This will help us understand how he envisioned real life in this state and the ideals and inner tensions of Herzl's dream.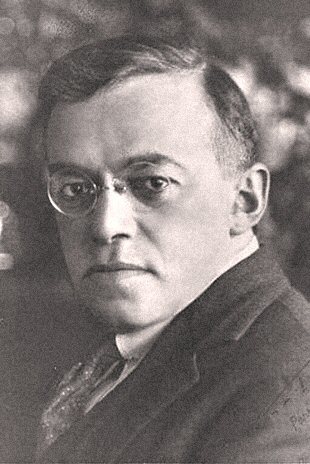 22 december 2021: Ze'ev Jabotinski: The iron wall

Ze'ev (Vladimir) Jabotinsky (1880-1940) was an extremely influencial Zionist leader – the founder of the Revisionist Movement and the youth movement Betar. A writer, poet, publicist and translator. Following the Kishinev Pogroms in 1903, Jabotinsky devoted himself to Zionist activity. He struggled for minority rights in Russia and was elected soon thereafter as a delegate to the Sixth Zionist Congress, the last one attended by Theodore Herzl, who made enormous impression on Jabotinski: "Herzl made a huge impression on me - the word is not an exaggeration, there is no other description that would fit: huge;[...] Only here I felt that I stand before the choice of fate, a prophet and a leader in supreme grace, worth following.

And to this day it seems to me that his voice still rings in my ears as he vowed before us all: "If I forget you, O Jerusalem …". I believed in his oath […] and sill, I voted against him […]"
The Zionist aspiration to establish a state in Eretz Yisrael of Jewish majority and sovereignty was publicly and sincerely promoted by Jabotinsky. In his article "On the Iron Wall" (1932), Jabotinsky established that the Arabs of Eretz Yisrael are a living nation, and that there are very few chances of them acknowledging the implementation of a Zionist entity in Eretz Yisrael. For this reason, he said, there is a need to establish a methaphorical iron wall – a fortified military front – and to stubbornly defend the Zionist position, also in military means.
In this lecture we will study the ideas of Jabotinski and the difficulties he tried to tackle in this article, which wordt seem at times still as actual and relevant today as 90 years ago.
---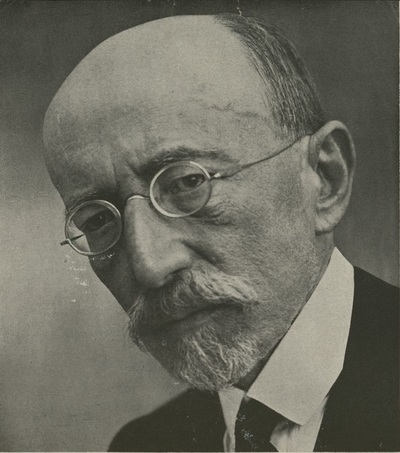 12 januari 2022: Achad Ha'am and the forming of secular Judaism
Asher Zvi Hirsch Ginsberg (18 August 1856 - 2 January 1927), primarily known by his pen name Ahad Ha'am (meaning literally 'one of the people' (Genesis 26:10), was a Hebrew essayist, and one of the foremost pre-state Zionist thinkers. He is known as the founder of the cultural Zionism.

With his secular vision, he saw Israel as a Jewish spiritual center. Achad Ha'am strived for 'a Jewish state and not merely a state of Jews'.
In this lecture we will get acquainted with the man, his vision and the profound influence his thoughts had in the forming of secular Judaism in modern Israel.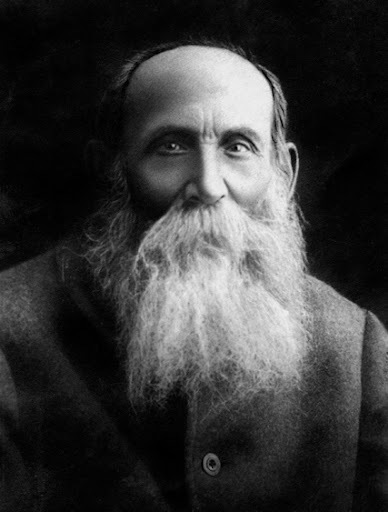 19 januari 2022: A religion of labour: the Jewish utopia of A.D.Gordon
Aharon David Gordon, philosopher and Zionist pioneer, was born in 1856 in south Ukraine and immigrated to Palestine-Eretz Israel in 1904 when he was 48. Despite his relatively old age, Gordon worked in agriculture with his friends from the Second Aliyah.

After a hard day's work, Gordon wrote philosophical articles, publicist articles and letters to his friends. He became a moral advisor for his generation and held an active correspondence with many of the Zionist figures of his time, as well as the simple workers who sought strength in his ideas.

His writings include philosophical articles in the fields of epistemology, aesthetics and morality, mystical writing influenced by Hasidic literature, compositions influenced by Biblical prophecies as well as a cultural critique of modern urban man and a utopian description of the future man after returning to nature, to himself and to innocent spirituality.
In this lecture we will read in his utopian article 'On man and nature' and in some of his 'prophetic' writings about the time of redemption, the days when modern men will choose to return to nature.
---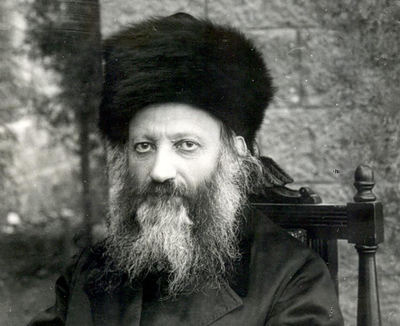 26 januari 2022: A spirit full of freedom: HaRav Kook
HaRav Kook (Abraham Isaac Hacohen Kook 1865-1935), the first Ashkenazi Chief Rabbi of British Mandatory Palestine in Eretz Israel, was a most influential religious thinker of 20th century Judaism and one of the fathers of the religious Zionism. 

We will discuss his high-tension religious conception and the way in which he tried to bridge complete loyalty to the Jewish tradition with modern and national spirits.
During the lecture we will refer to his personal diaries, to his most known work Orot and to some of his Halachic writings.
Known quotes of Harav Kook are:
"The pure righteous do not complain of the dark, but increase the light; they do not complain of evil, but increase justice; they do not complain of heresy, but increase faith; they do not complain of ignorance, but increase wisdom" (from his book Arpilei Tohar)
"There could be a freeman with the spirit of the slave, and there could be a slave with a spirit full of freedom; whoever is faithful to himself – he is a freeman, and whoever fills his life only with what is good and beautiful in the eyes of others – he is a slave" (from his book Olat Raiyah)
---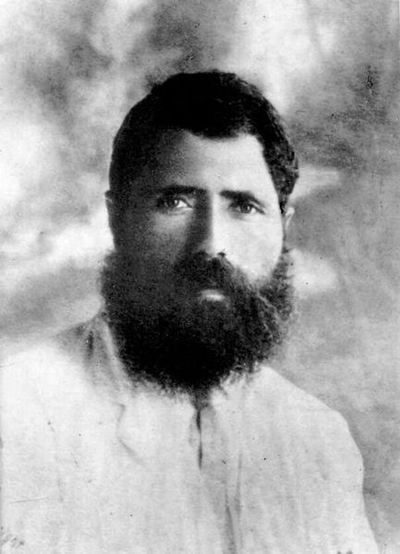 2 februari 2022: To be a devoted Jew without Judaism: Y.H.Brener
The sixth and last lecture is this series is dedicated to Yosef Haim Brenner (1881-1921); pioneer, socialist and writer, who was both a committed Zionist and at the same time a burning critique of Jewish life, Jewish religion and of Zionism itself.
His publication The Specter of Shemad (conversion)* is a gateway to questions that Brenner framed in the sharpest way and are still burning in Jewish life today. Brenner has earned a reputation for his ascetic lifestyle and his courage to go against conventions, evident in unique sayings such as "nevertheless" and "the right to shout." 
These features, together with his tragic death in the riots of 1921, created an aura around him that made him an almost legendary figure in the history of the literature and culture of the Land of Israel. 
This lecture will focus on his charismatic character and peculiar thought.
---
Before each session, the text will be provided as a pdf.
You can also register for just one of the sessions. Before each lecture you will receive the Zoom-link.
Deze cursus wordt gegeven in samenwerking met
Shalom Hartman Institute, Jerusalem
meer informatie:
hartman.org.il